Jet Ski Hourly Rates Dana Point CA
Interested in hourly jet ski rates in Dana Point? Pure Watersports rents high quality Kawasaki Jet Skis in Dana Point. Call ahead at (949) 661-4947 to secure your jet ski rental reservation. We offer the best hourly jet ski rates. Rent for just one hour, or all day.

34512 Embarcadero Place
Dana Point, CA 92629
(949) 661-4947
VIEW RATES
CALL NOW: (949) 661-4947
Rent Jet Ski's by the Hour in Dana Point.
What are Hourly Rental Rates for Jet Ski Rentals for Laguna Beach residents?
For weekday mornings up to 11.30 AM, the hourly jet skis rate is $95 with each additional hour being charged at $80. For weekday afternoons, the hourly jet skis rate is $110 with each additional hour being charged at $95. While for weekend mornings up to 11.30 AM, they charge an hourly jet skis rate of $105 with each additional hour being charged at $90. For weekend afternoons, the hourly jet skis rate is $125 per hour with each additional hour being charged at $110.
A Fun and Relaxing Activity
Going to the beach for holidays can be a fun and relaxing activity if you have planned what you are going to do. You can choose to have a picnic at the beach, build sandcastle or take your time to relax under the shade. However, if you are looking to take the fun to a whole new level, jet skiing is an activity you should add on you to do list. The Kawasaki high-speed water beasts can be a fun way to spend your holidays at the beach with your friends or family. Perhaps you didn't know that jet skiing not only gives you adrenaline rush, but also it is good for your health. Science shows that jet skiing on a regular basis can be good for your cardiovascular system as it increases the rate at which blood flows within your body. Jet skiing is also a great workout sport as it tones your abs. When you are riding a jet ski, you are engaging your upper body which works your core muscles. Jet skiing also helps improve your balance as you learn how to maneuver around ocean waves.
Dana Point Jet Ski Hourly Rates
Perfect for Young or Old
It doesn't matter whether you are young or old, small in size or big, jet skiing is a fun activity that anyone can partake in. If you have always wanted to burn some calories without going to the gym, you can try jet skiing. Jet skiing is a fun and enjoyable way of burning calories. But that is not all. Jet skiing can help you strengthen the muscles in your legs and arms. There are many places which allow people to rent jet skis on hourly basis. If you are looking for hourly jet ski rentals, look no further than Pure Watersports. Pure Watersports is Dana Point's premier jet ski rental company providing superior Kawasaki jet skis at their waterfront location in Dana Point Harbor. Anyone above the age of 16 years can operate their Kawasaki jet skis, while passengers can be of any age. The passengers can be anywhere between 1 to 3, but their number is limited depending on the total weight.

Safety First
Hourly Jet Ski Renters at Pure Watersports are required to participate in a pre-launch safety instruction briefing before they can get to the waters with their jet ski. This is to ensure they understand the basic safety rules so that operators and passengers are safe from danger while cruising on the waters. Before you take your jet ski to the waters, you are required to understand the following safety rules. The first rule is that jet skis operators and passengers are required to wear safety jackets. In case anything happens while jet skiing, a safety jacket will keep you safe from danger until help arrives. The second safety rule is to lock the shut off clip which are attached to your waist. In case you are thrown off the jet ski, the shut off clip will pull free and shut off the jet ski so that it doesn't leave you behind. Jet skis are pretty safe to ride on. However, those that move at high speed or when you make a fast turn can result in spills. Shut off clips are used in case this happens.

Jet Ski Cruise Speeds
For beginners it is advisable they cruise at speeds of 20 to 30 miles per hour to avoid the risk of spills. Experienced riders can go as fast as 40 miles per hour for that adrenaline rush. However, it is still important for experienced riders to remember to lock the shut off clip around their waist. To avoid being thrown off your seat while moving at a speed of 30 mph, it is important for beginners to learn how to turn with a jet ski. It might look easy but turning with a jet ski is not as easy as most people think. You will have to learn how to turn at lower speeds until you are comfortable. Once you have learnt the trade of turning a jet ski that is when you can move at high speed of 30 mph. With time you will also know how to make those wake jump jet ski moves like other experienced riders.
"THE JET SKIS ARE GREAT QUALITY, FAST AND UN-GOVERNED"
"The jet skies are great quality, fast, and un-governed. The staff was extremely nice and treated our group of 5 like friends/family. The beach and riding zone is sooo beautiful and makes the ride incredible.
We will be back many times each year! "
- Colton W. on Yelp,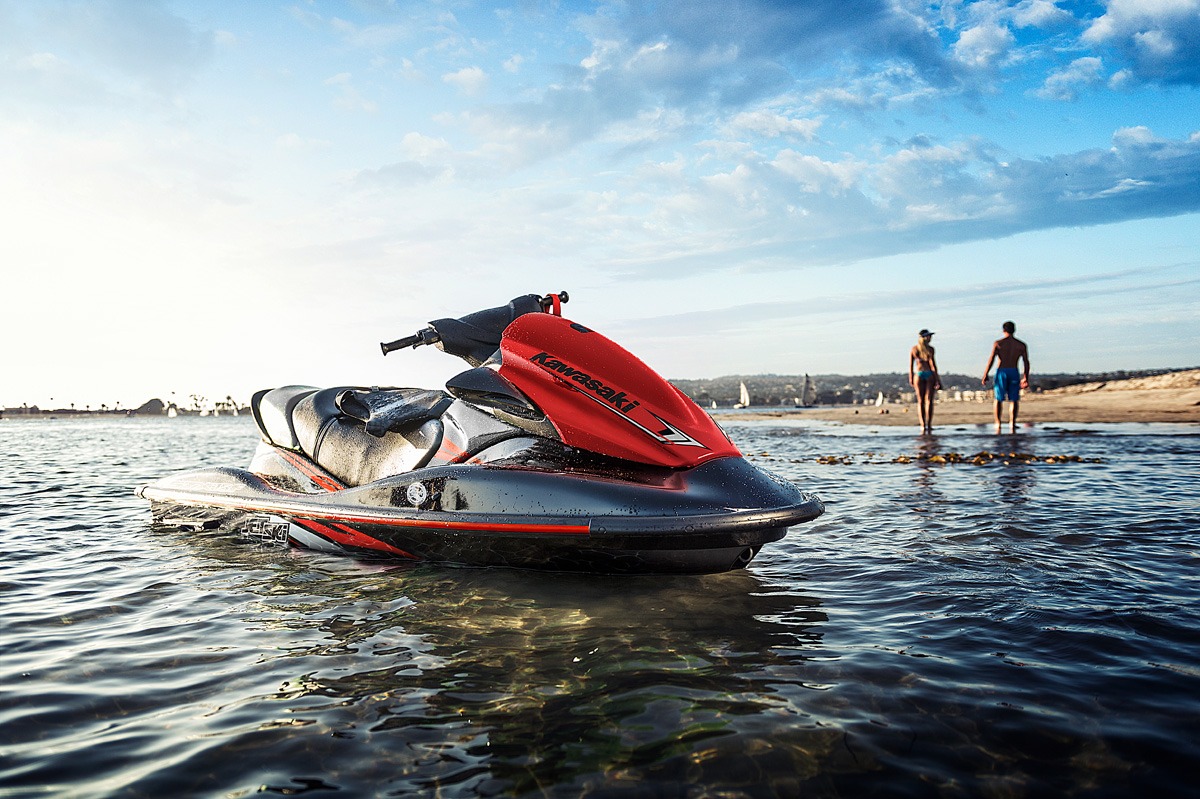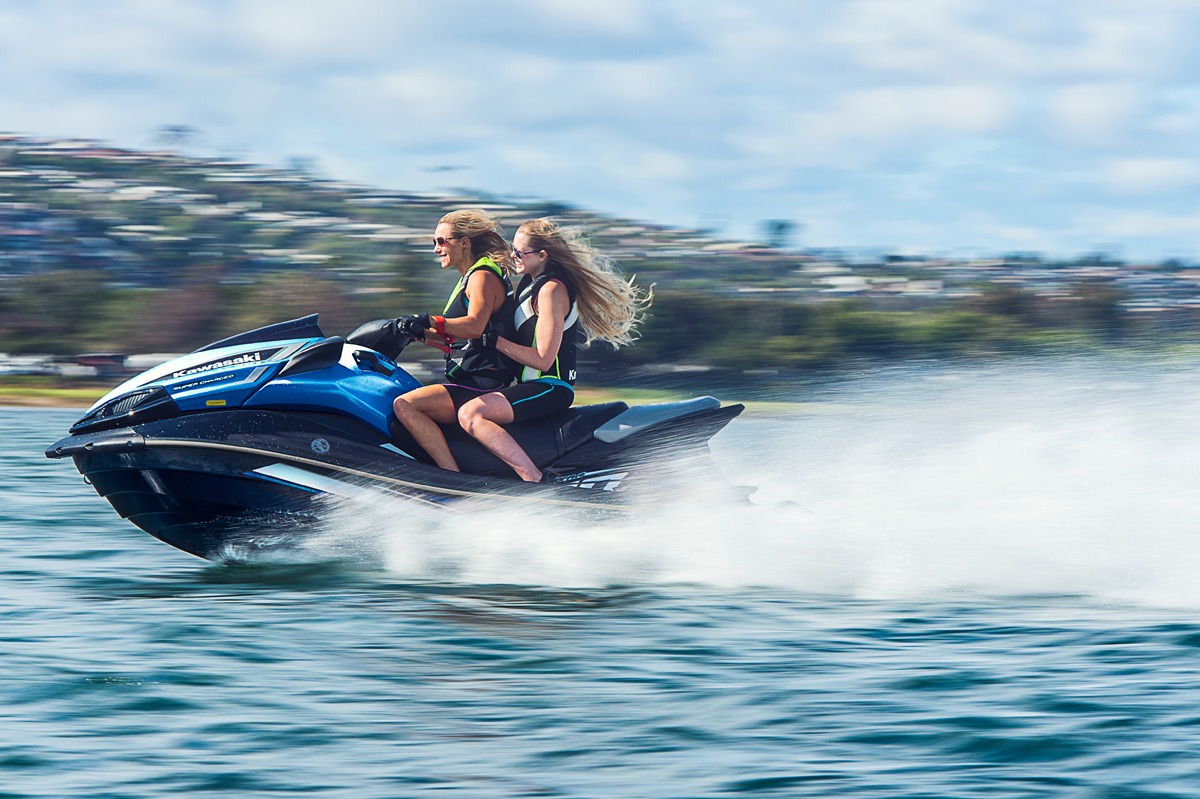 Benefits of Renting Jet Skis
Enjoy the Surrounding Scenery
Laguna Beach is a beautiful beach, and jet skiing is an incredible and fun way to enjoy the gorgeous scenery. Unlike walking along the shores of the beach, jet skiing gives you the opportunity to spot fish, dolphins, birds and the occasional whale. The adventure and fun you will get while riding a jet ski from Pure Watersports is simply unparalleled.

You can Ride Alone or with Family and Friends
Unlike other sports such as beach volleyball which requires more than one player, jet skiing can be done alone or with a group of family and friends. Pure Watersports has enough jet skis for you to enjoy yourself. If you want to have a memorable day on the ocean, rent a jet ski and explore the beautiful attractions along the ocean coast with your family or friends.

Fast and Convenient
When you rent a jet ski, everything is done for you. The jet ski rentals are stored right on the water. All servicing and repairs are done for you. All you have to do is pay an affordable hourly jet ski rental fee then you can hop and ride. There is no need to plan for transportation or storage of the jet ski.

Easy to Reserve in Advance
If you are interested in hourly jet ski rentals drop by their Dana Point shop or call ahead. Their hourly jet skis rates are VERY affordable and vary depending on whether it is AM or PM, weekday or weekend.
Pure Watersports
Jet Ski Hourly Rates
34512 Embarcadero Place
Dana Point, CA 92629
(949) 661-4947